We are Manufacturer, Supplier, Exporter of Shunt Power Capacitors, Medium And High Voltage Shunt Power Capacitors, Medium Frequency, MV HV Capacitor and our setup is situated in Sangli, Maharashtra, India.
General Information
'Magnewin' make Medium and High Voltage Shunt Power capacitors are manufactured in state of art manufacturing facility situated at Sangli, Maharashtra, India. Magnewin make capacitors are manufactured to comply IEC 60871 and BIS 13925 standards using latest technology, materials and state of art plant and machinery. Experienced and skilled workmanship enable's to manufacture highly reliable and long life performance capacitors in line with International standards.
Standard ratings of Capacitors
Basic Single Capacitor unit ratings are as follows :
kVAR Ratings : 50, 75, 100…up to 1000 KVAr
Phase : 1 Ø /3Ø
Fuse : Internal / External
Voltage : 1.1, 3.3, 3.6, 4.2, 6.6, 6.99, 7.3, …up to 24 kV
Frequency : 50/60 Hz
Other ratings can be supplied on request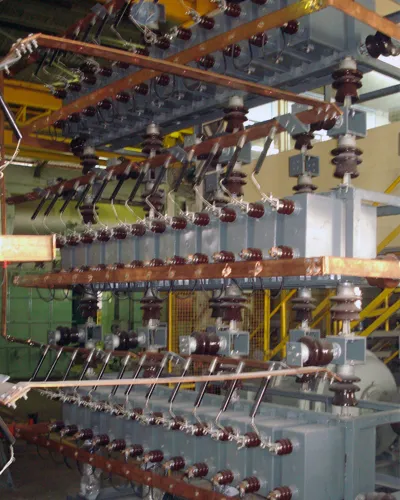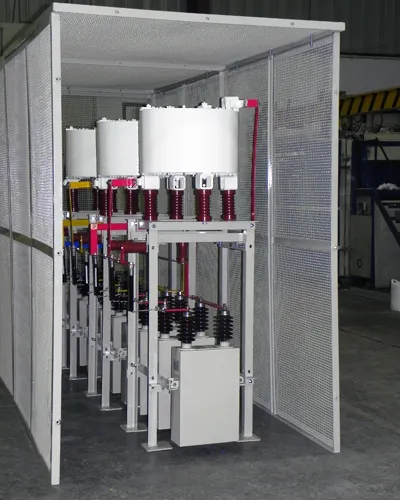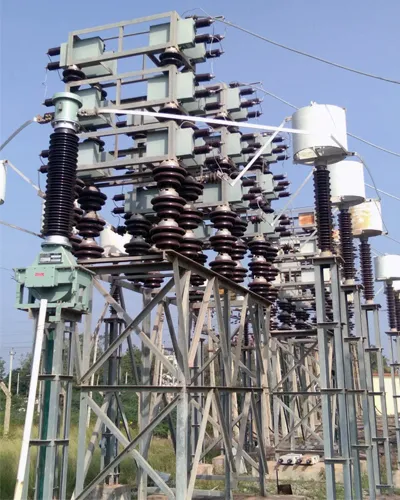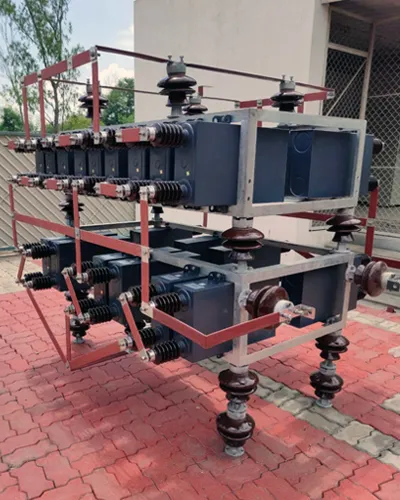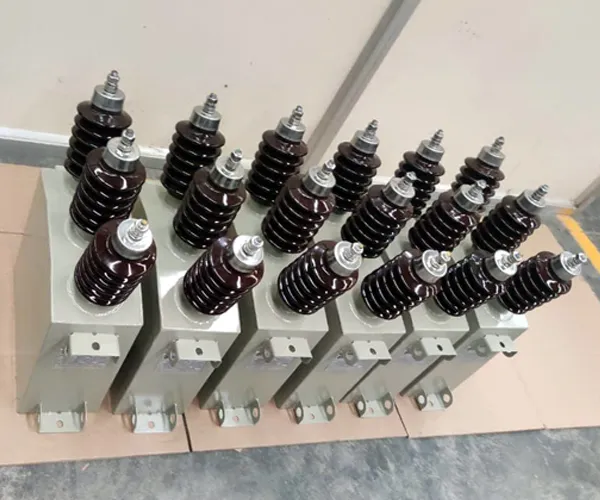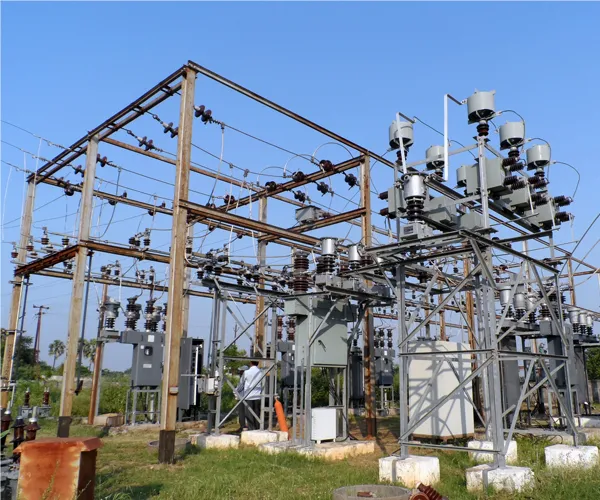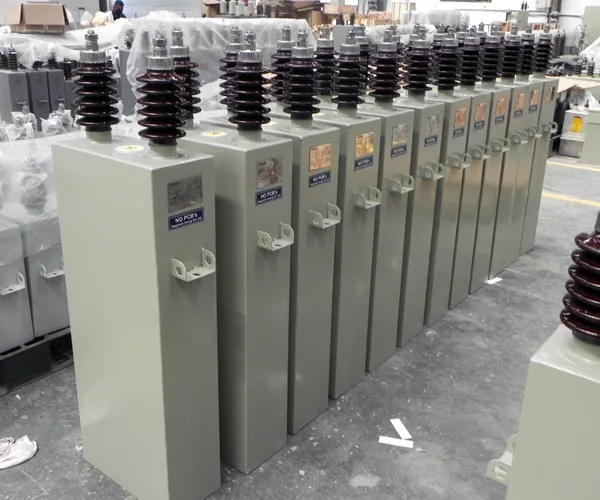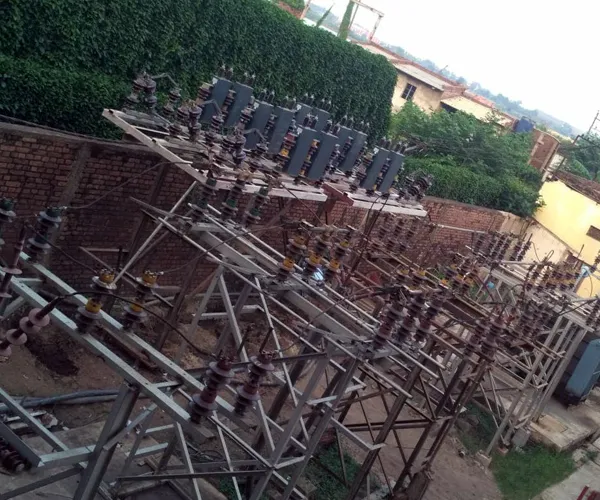 Manufacturing and Quality Control
Imported bi-axially oriented double side hazy Polypropylene film is used as dielectric and 99.9% pure Aluminium foil is used as conductor in making of capacitors. Winding of the element is carried out on a modern Automatic winding machine, in a class 100 environment. With extended foil design, with edge and end folding of aluminium foil, over voltage stress at the edges of the buried foil area is avoided. This also improves Partial Discharge Inception Voltage Value. To identify weak spots / pin holes in the Polypropylene film, each element is tested with DC voltage in dry pressed conditions. Numbers of elements are interconnected in series – parallel combination depending on kVAr and Voltage rating of the Capacitor, with the help of modern soldering process.
The dry pack is wrapped with several layers of high quality insulating paper before inserting it into a pre treated / degreased CRCA Container and the Top lid is welded by semiautomatic Pulse TIG welding machine. Porcelain bushings of desired BIL are fitted on the lid ensuring leakproofness. The metal parts of terminals are manufactured from extruded brass.
All the terminal connections are tightened with torque wrench. The capacitors are then loaded in a PLC controlled autoclave for uniform heating and drying under vacuum for adequate period. After confirming the quality of drying by precision online monitoring instruments, Capacitors are then impregnated under vacuum with highly purified and degassed Non-Toxic non PCB impregnant. The capacitors are then subjected to all routine tests in accordance to IS 13925 / IEC-60871
---
Applicable Standards
Applications
Power Factor Corrections using individual Capacitor
Dynamic Automatic Power Factor Correction (APFC)
Tuned and detuned Passive filters
Harmonic Filter applications with loads viz. UPS, VFD, Furnaces and converters, etc.
Transformer Heat Run Test.
Harmonic Capacitors
---
Features and Protection
Dielectric and Electrode Imported bi-axially oriented Both side hazy Polypropylene Film is used with Non-PCB environmental friendly impregnant as Dielectric. 99.9% soft annealed Aluminium foil of adequate thickness with edge folding and end folding is used as Electrode.
Dielectric losses
Dielectric losses :
For External Fuse :- less than 0.1watts / kVAr.
For Internal Fuse :- less than 0.15watts / kVAr.
No reduction in output
---
Protection
Each element is protected with an individual fuse complying with IEC 60871-4. Internal fuses are designed and placed to isolate only the faulty element without affecting the adjacent healthy element, allowing uninterrupted operation of the Capacitor unit and the bank. Magnewin has developed the In-House test facility to conduct the Internal Fuse test in accordance to IEC 60871- 4. External fused Capacitors can also be supplied on specific request.
---
Testing
All the Capacitors are tested as per IEC 60871 and IS 13925 standards in our well-equipped In House Test Laboratory. Magnewin Capacitors are type tested at regular intervals as per IEC 60871 and IS 13925 standards. Magnewin Capacitors have also been Endurance tested as per IEC 60871-2 at NABL accredited independent National Laboratory.
---
Capacitor Banks / MV APFC Panels
Indoor Sheet metal cubicles up to 33 KV for switched Capacitors / Harmonic filters / Automatic P F Control Panels. Panels are manufactured in house. Structural open type substation banks up to 145 KV network can be provided along with necessary accessories like surge protector, series reactor, external fuses and mounting structures.
Note : Product improvement is a continuous process. For the latest information and special applications, please contact us